Good afternoon folks, I have happy news! An illustration project I took part in is now available for sale at Barnes and Noble--and other major bookstores as well.
100 Illustrations
has been published! You can order it online
here
or you can hunt it down the old fashioned way in your local bookshelves. I recommend the old fashioned way. It's not only important to support brick and mortar bookstores, but there really is nothing quite like bringing home a new book. The only thing better is checking one out from the library. My favorite kind of book has a little card in the back covered in old date stamps.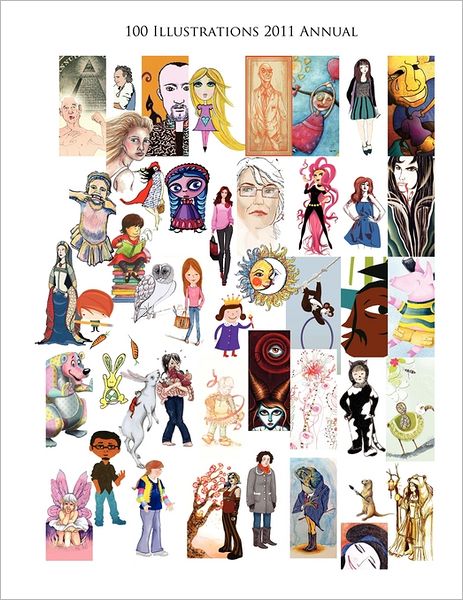 I still haven't seen this book in person yet, I'm very curious to discover how it turned out. Luckily I had a list of errands today, and popping into Barnes and Noble just got sandwiched between 'pick up mystery package at UPS' and 'more cookie and cake supplies'. (Ryan's birthday is Tuesday, cake is going to be in high demand around here for the next few days).
UPDATE: Sadly, my local Barnes and Noble is not carrying the book in-store, so ordering online may be the only way to go!